Brady Theater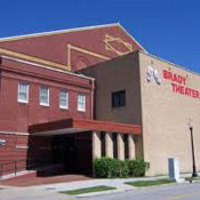 105 W Brady St
Tulsa, OK 74103
The Box Office is Open Monday thru Friday, 10AM-6PM
On event days, the Box Office is open until the event showtime.
If an event falls on a weekend, the Box Office will open at NOON and remain open thru showtime.
Will Call tickets will only be released to the credit card holder.
You must personally pick up your tickets at the venue with your photo ID as well as the credit card you used for this purchase. If you cannot pick up the tickets yourself, you may consider choosing an alternative delivery method. Do not process your order unless you are certain you can adhere to the above policy, as it cannot be changed later. Please call PROTIX at 1-866-977-6849 with any questions and/or concerns.
Phone: (918) 582-7239
Website URL: http://www.bradytheater.com/
View Larger Map